Welcome and thank you for visiting Peak Jewellery.
Peak jewellery is an expression of my pure love and excitement for the great outdoors and this is just the very beginning of my journey.
My Story so far…
 I have always had a passion for design and craft, a constant need to keep my hands and mind busy by making or inventing new ideas.
After studying Product Design at college I undertook a three year degree in Applied Arts where i fell in love with metal working, in particular, jewellery making. I loved the precision and focus on the attention to detail that was needed. When working on each piece of jewellery I am always transported to a small bubble of peace and concentration, where all that matters is the task at hand. After graduation I worked through a three year apprenticeship as a goldsmith resulting in a career in the jewellery industry.
What was the next step?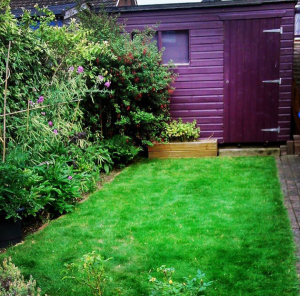 After six years working as a professional goldsmith, i felt it was time to spread my wings.
I have always wanted my own workshop space to create and express myself through jewellery making and finally this dream has come true!
A combination of blood, sweat and tears and help from an incredibly patient fiancéó has culminated in a dream becoming a reality. With a lot of D.I.Y and every waking moment spent working towards it, i finally have my own workshop space, located perfectly at the end of my garden. I love to lock myself in and listen to the rain falling on the roof while busily soldering, although i am secretly desperate for summer to come around so i can work without the heater on!
Thank you for taking the time for reading my first ever blog post.
This is just the beginning of my story and i cant wait for my jewellery to become a part of someone else's story.