Create Your Own Bespoke Sterling Silver Mountain Pendant
Do you have a mountain peak or range which is meaningful to you?
Have your own bespoke mountain pendant made in the Peak Jewellery workshop.
An incredible one of a kind pendant for yourself or a gift to commemorate a special moment.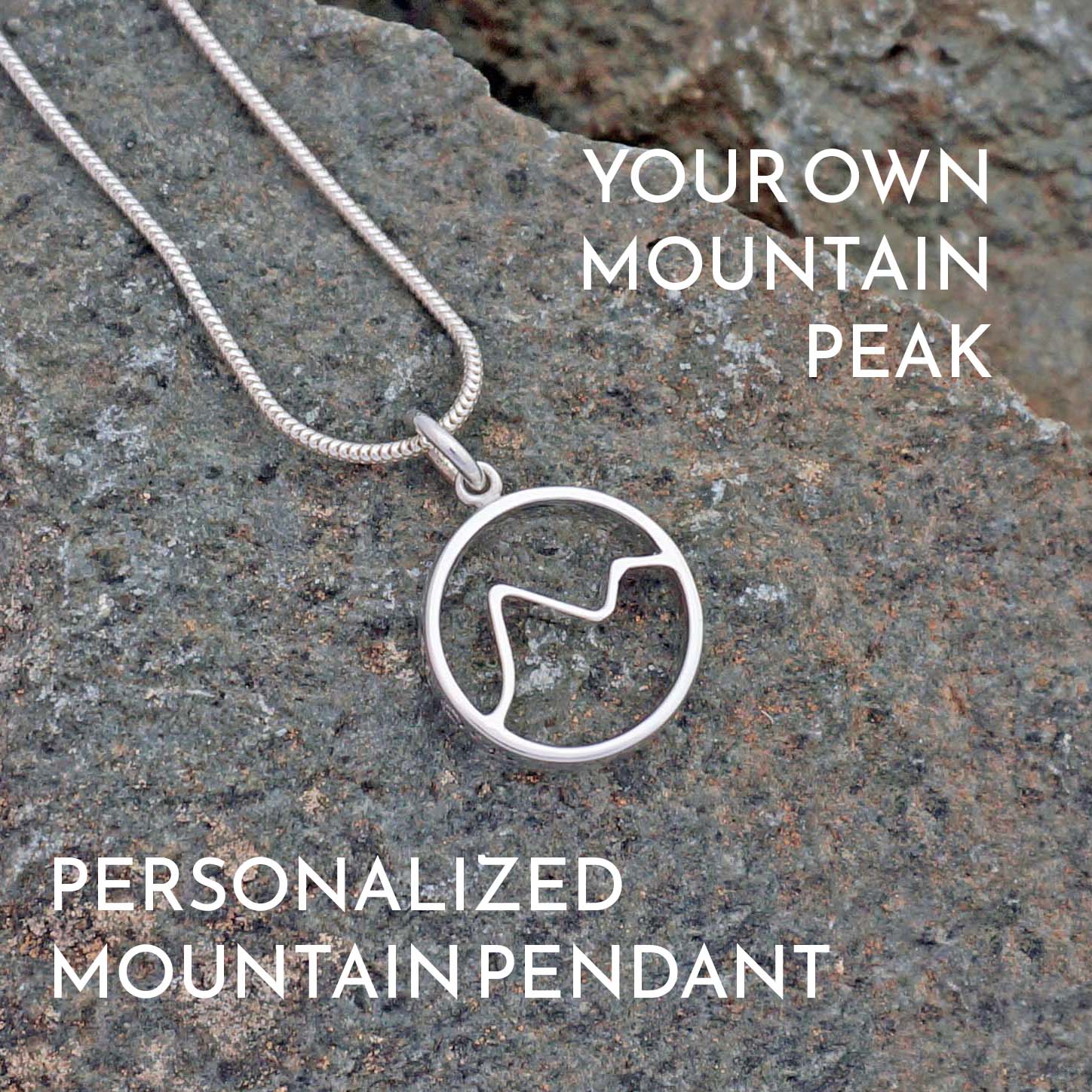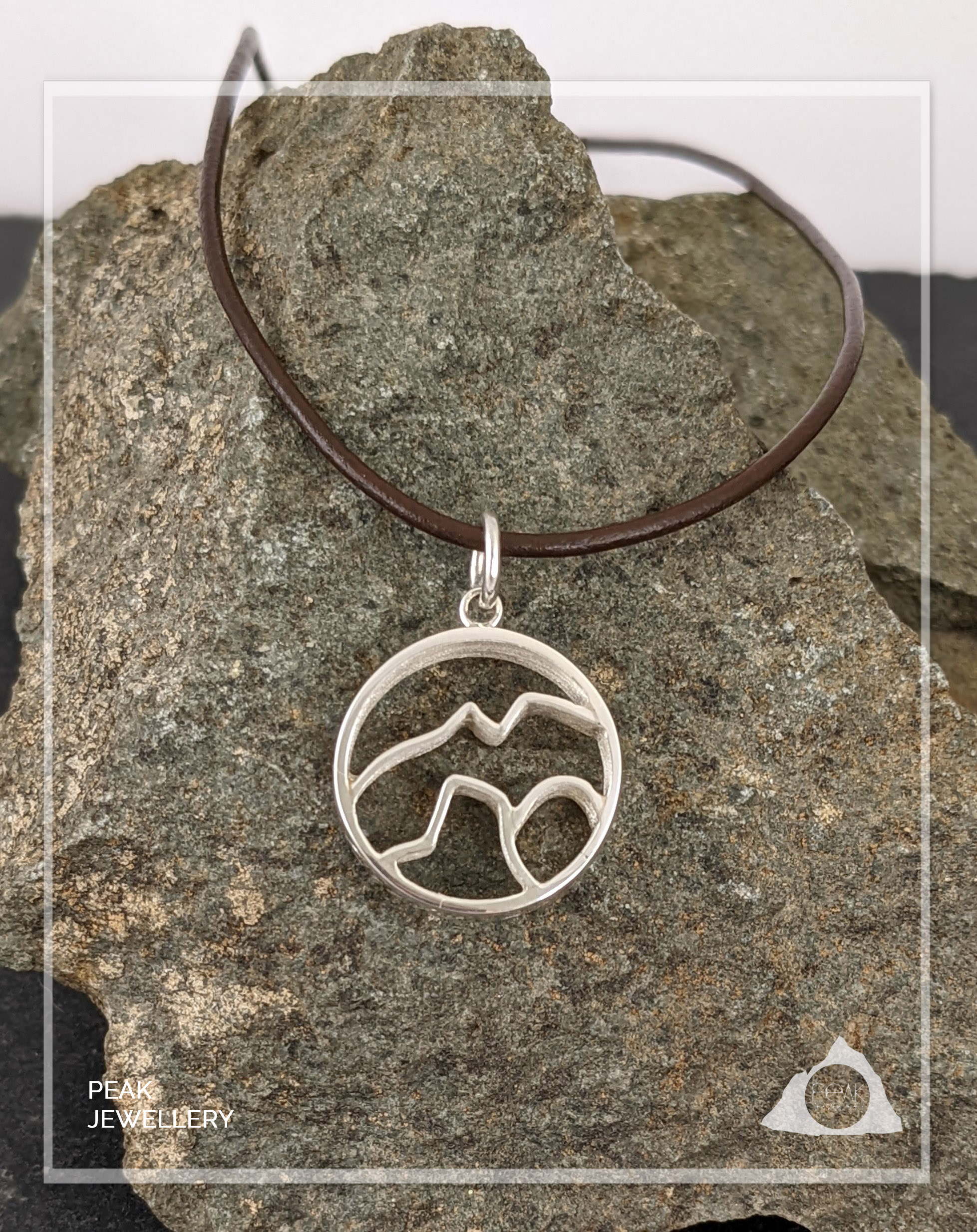 The process
To order your bespoke mountain pendant, follow these simple steps:
> Email info@peakjewellery.com with the name of the mountain peak you have chosen
> Michelle will sketch the design for your pendant and email you a final image.
> Once you are happy with the design and payment has been received, your design will be handcrafted in the Peak Jewellery workshop.
> You can expect to receive your personalised bespoke mountain pendant 3–6 weeks after your payment has been confirmed. Upon completion, an email will be sent to you confirming dispatch, including the parcel's tracking number.
Jewellery finish
The Bespoke Mountain Pendant is a handmade, highly polished Sterling Silver circle pendant. The interior of the pendant holds a minimalist outline of your desired peak, with its height in metres embossed on the outside.
Should you prefer a satin or different finish, this can be arranged during the design process.
Chains
Leather Cord
Smooth and dark brown in colour. The necklace is finished with a hand riveted sterling silver bolt ring closure, to ensure the greatest security for you.
 Snake 
A sterling silver chain. Beautiful, with a very minimalist look, measuring 1.6mm in diameter.
 Box Belchor 
Sterling silver. The strongest and most durable of the styles, measuring 2mm in diameter.
Your desired length of necklace can be selected at the checkout. Should you require a custom length, please get in touch
Specifications
Diameter- 18 mm
Depth- 5 mm
Pendant weight- 4 Grams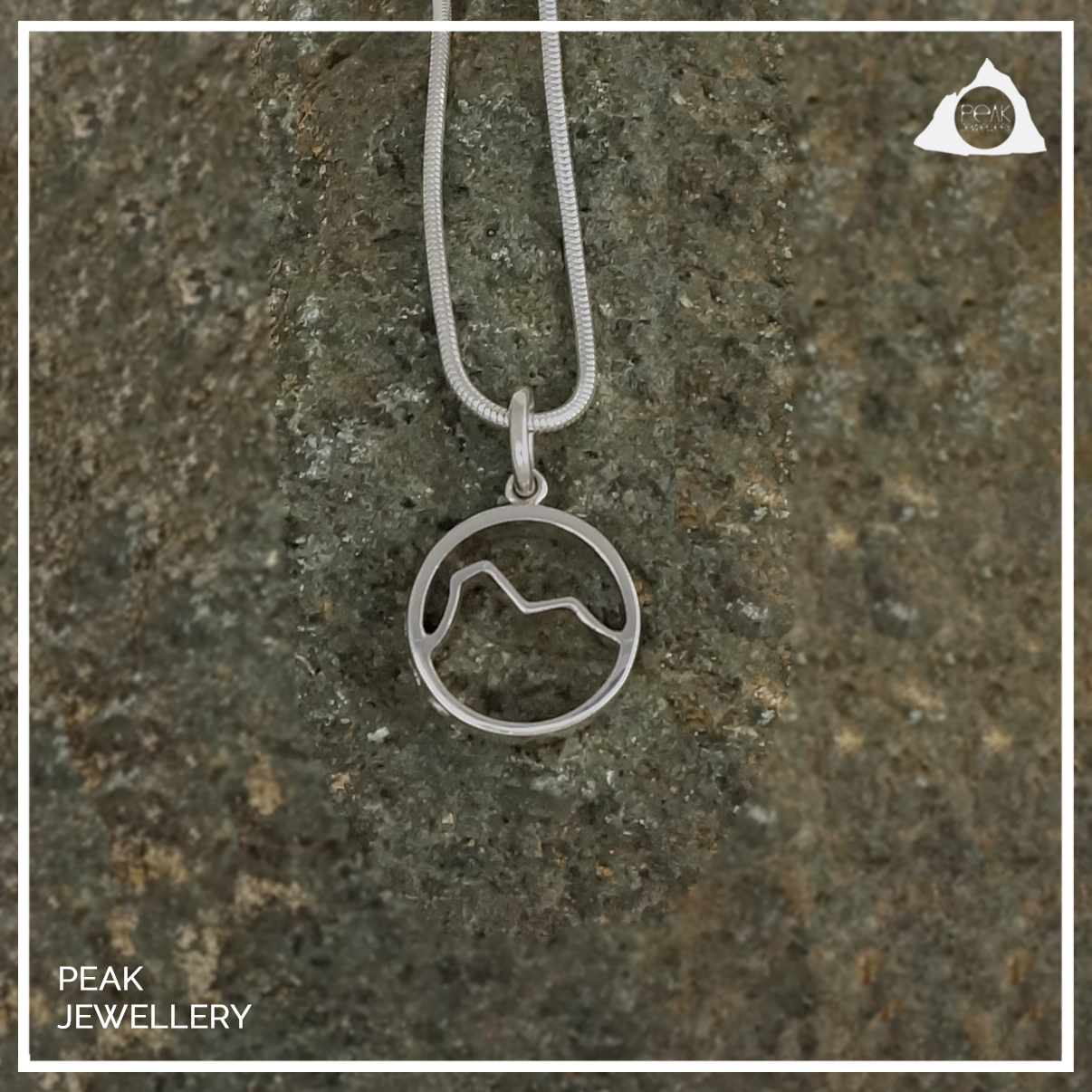 Product Information
Packaging
Each piece is carefully packaged in a gift box made from 100% recycled materials. The covering is sourced from sustainable forests, to ensure a more environmentally friendly product.
Postage
Peak Jewellery is posted worldwide.
Each piece is sent via the most secure method: Tracked and Signed For. This method allows you to track the parcels progress and will need a signature upon delivery. If you cannot be present for the delivery, it will be stored at your local mail depot until a convenient time for you to collect.
UK orders, once dispatched, should be expected within 3 working days., A personalised or bespoke piece may take slightly longer.
USA and Canada can typically take an average of 9 days from dispatch in the UK.
Quality Guarantee
All pieces sold in the UK comply with UK hallmarking rules. If needed, the item will be stamped by the Birmingham Assay Office to confirm the Sterling Silver 925 fineness, for your own guarantee of quality.

Begin your Bespoke Mountain jewellery journey by entering your details below with your desired mountain peak.
You can contact me directly via email or using the form below