Where Peak Jewellery started…
The home of Peak Jewellery is nestled in the historical market town of Stony Stratford, North Buckinghamshire.
What started as a dream—to pour a passion for the great outdoors into a creative, tangible object—has grown into reality. Humble beginnings and hard work went into the building of the Peak Jewellery workshop, leading to the business being officially established in 2015.
"I still remember the very first evening I spent working at my own jewellery bench. All the tools were ready; the very first design was about to be created.
Sat side by side with my husband, he inspired me to make the very first
Love the Mountains necklace
. It is such a special piece to me. A necklace which inspired an entire collection, now selling worldwide."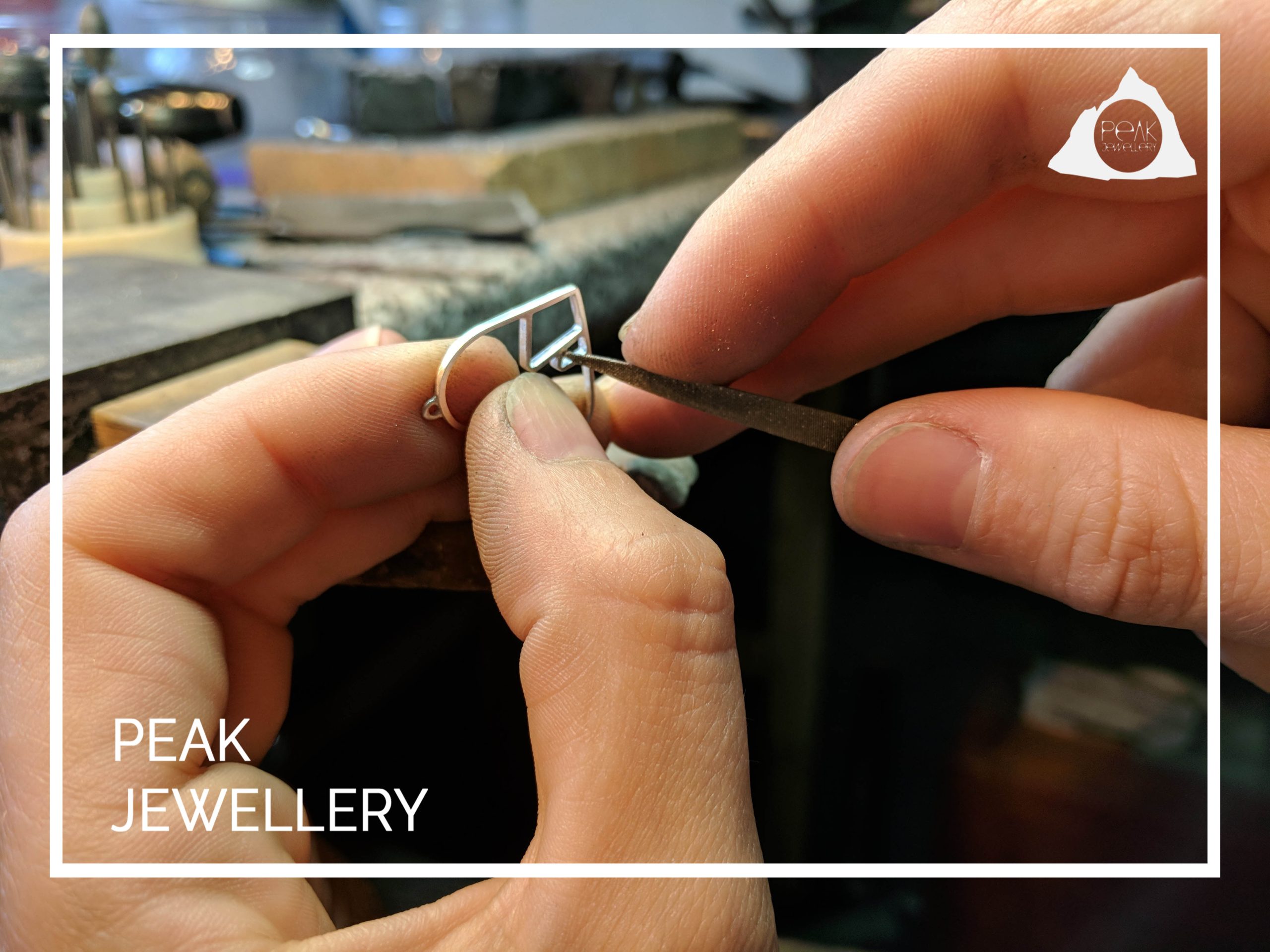 Every piece of Peak Jewellery is designed and handcrafted by Michelle from her home studio workshop. The jewellery she produces is made to an exacting standard to ensure you receive a quality piece that you can cherish for a lifetime.
All precious metals used are of the highest standard and will be quality assured by the regulating assay office. Each piece that leaves the Peak Jewellery workshop has been lovingly handcrafted from initial sketch through to construction by Michelle.
The metals and gemstones used are ethically sourced. To read more view our Sustainability pledge.
Where are we now?
Peak Jewellery has now grown to encompass many new ranges. The Love the… collection is available in selected artisan shops and most workshop time is spent specialising in bespoke pieces for fellow adventure lovers. Michelle loves hearing the stories that inspire you and talking through your one of a kind ideas, from bespoke mountain pendants to engagement and wedding rings!
What is to come for the future of Peak Jewellery?
Michelle hopes to continue developing her ranges even further, offering a Make Your Own Wedding Band workshop, and most importantly, getting out adventuring and soaking up some inspiration from the mountains.